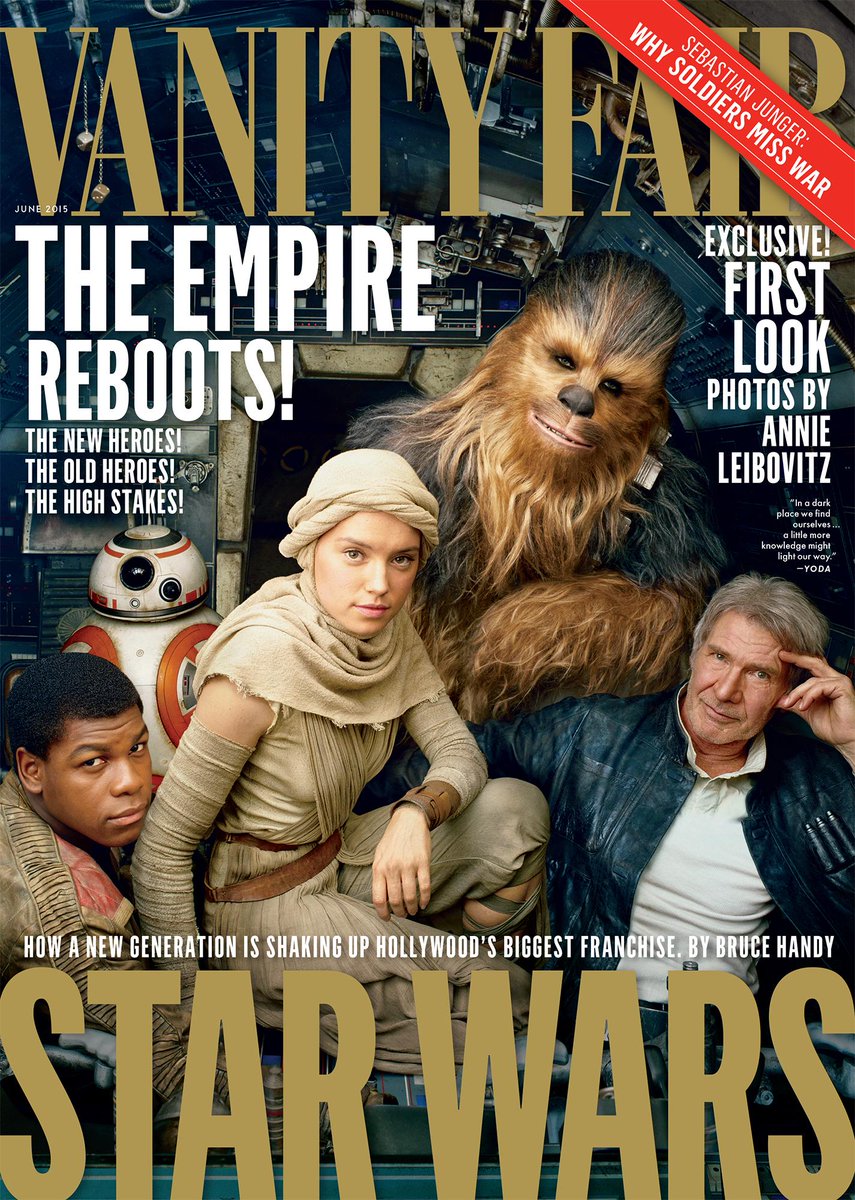 Vanity Fair released some shots and a behind the scenes video from their June issue that has a large feature on Star Wars Episode VII.
I'll admit, these pictures are pretty awesome especially this one!
Just as everybody was suspecting, Adam Driver is indeed Kylo Ren!
Here we see Lupita Nyong'o doing motion cap for her character who is apparently all CG.
Here is several shots of the "rogues gallery" that Lupita's character appears to be the leader of.
This is a full body shot of Captain Phasma, and the caption confirms that Gwendolyn Christie is indeed inside that armor.
Next we have Poe Dameron (Oscar Isaac) posing on his X-wing.
Here's a shot of Rey, and some other folks on Jakku, getting direction from J.J.
Lastly we have a shot Director J.J. Abrams, President of LucasFilm Kathleen Kennedy, Composer John Williams, and Co-writer Lawrence Kasdan.
Big news with confirmation of which two characters Adam Driver and Gwendolyn Christie are playing. Also, Vanity Fair says they have another reveal of a character tomorrow at 4pm (time zone not specified).
Pretty exciting stuff for our May the 4th!
-Derek1138